StorMagic's MSP Program addresses the pain points faced by service providers when offering a key management service to their customers. The MSP Program allows StorMagic SvKMS encryption key management to be integrated into an MSP's suite of services, delivering differentiated data security through a unique high margin offering.
Find out more about the key benefits in our MSP Program infographic below, and for further details of how to sign up to the Program, read through the MSP Program data sheet.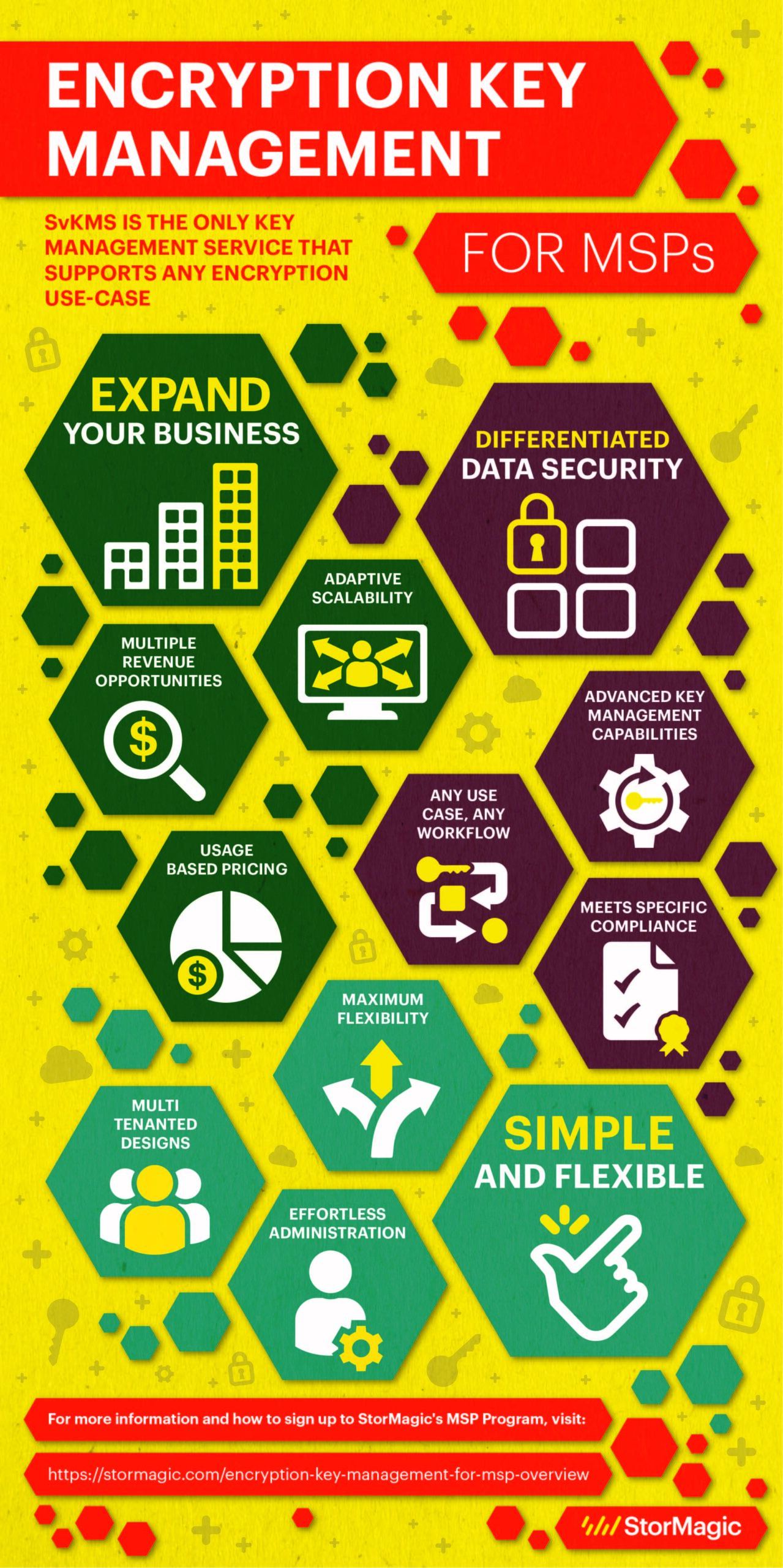 Share This Post, Choose Your Platform!
Recent Infographics